We recently launched a new version of the ShoppingBoss app. The hope is that it makes your navigation easier, and purchases faster. We've compiled some screenshots to help you find your way around the features.
If you have a previous version of the app, please go to your app updates and update there, or if you want a direct link you may access the app on iTunes and Google Play.
When you first download the app, you will see this welcome screen.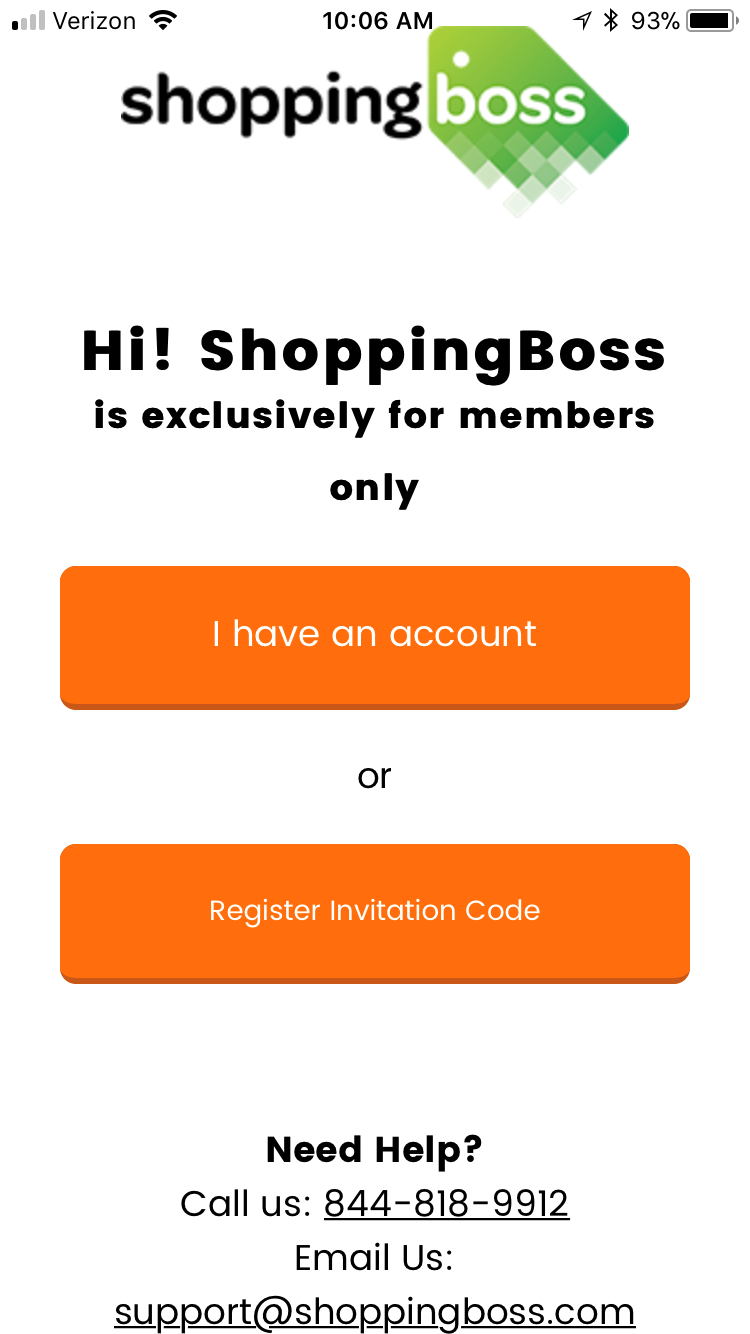 With this release of the app, we are very excited to offer Touch ID and Face ID if supported by your device. For those without these features, the app will remember your login for you automatically. This should reduce the need to sign in to just cases where you have previously been logged out or there is a new update.
As always, you can reset your password from this screen and have help options.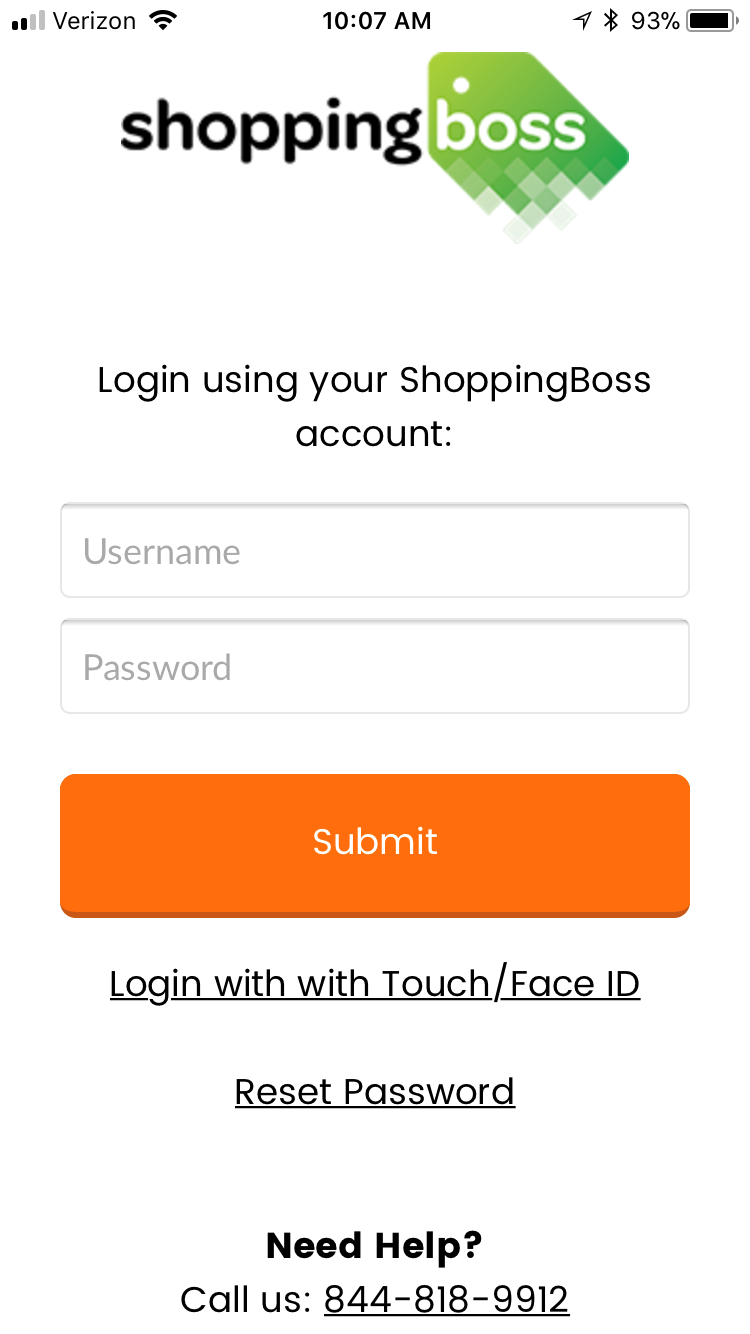 Your new dashboard is where you will start new purchases, and manage previous ones. You can also redeem cash and manage your account from here.
Of particular note:
Shop Now button - takes you to merchant search
Favorites which slide across
Your cash back
Support contact
Access your account
Use the top right menu navigation to access other areas of your account including your wallet.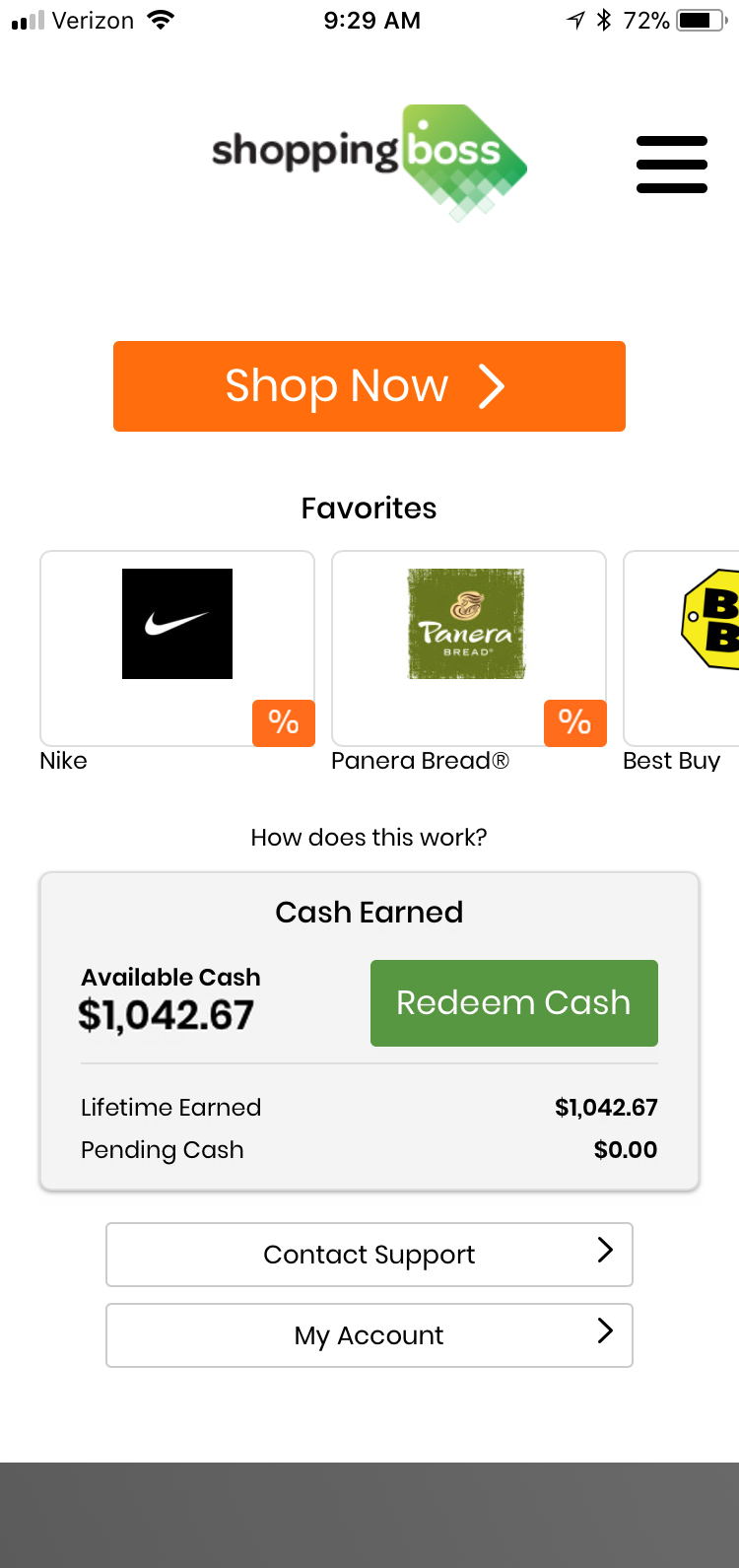 The Shopping Search can be sorted by category, or you can search for a merchant with an improved search box function. The list of responses changes below as you type and displays your cash back percentage.
A cleaner purchase window allows you to select the quantity (default to 1) and a smoother value entry box. This step also clarifies what you are buying so you make sure you get exactly what you need. You can quickly add this merchant to your favorites or remove it as well. Terms and conditions are moved to the bottom and they Buy button is clear and prominent.
Need to go back? Just click the "x" to close and return to search.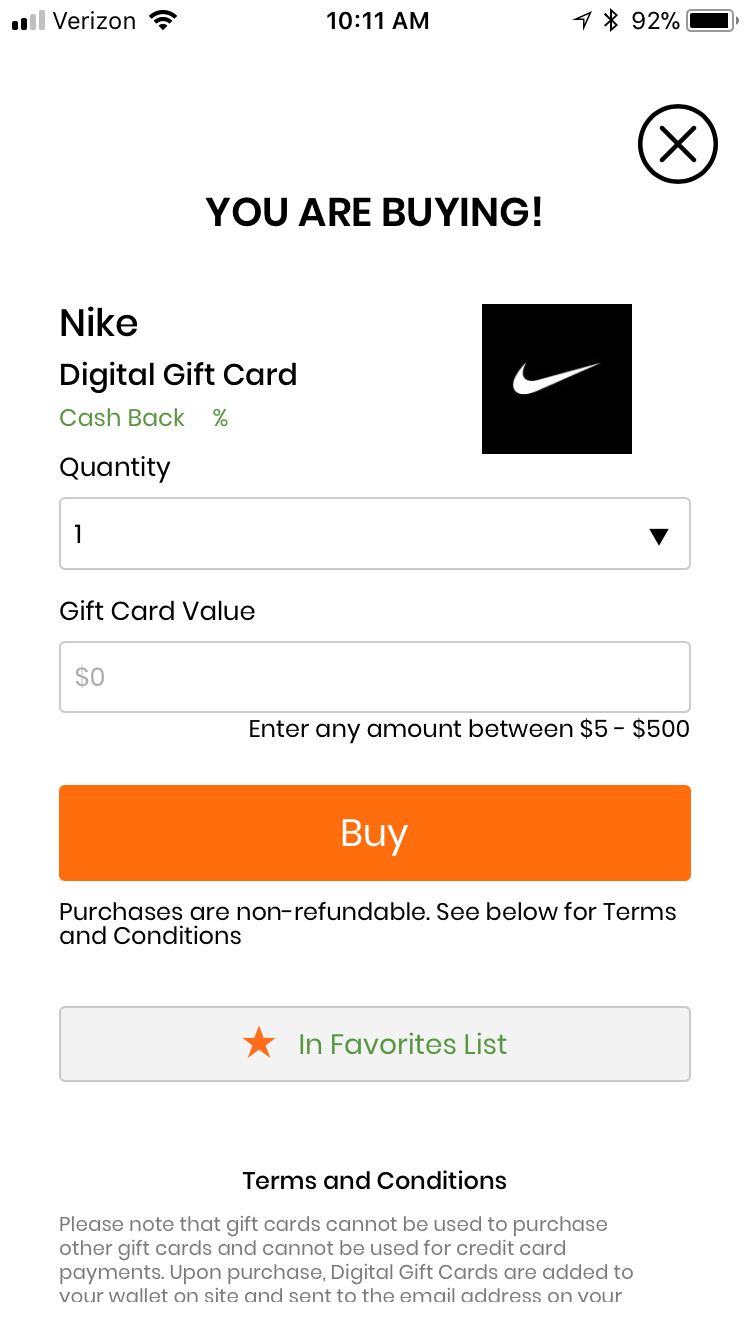 On the checkout screen, you will see what you are buying and the amount you will be charged after applying any available cash back.
You can now apply any available cash back to your purchases!
Select from your saved payment methods, or add a new one.
Finally, select how you want to view your card - immediately or in the wallet.
For convenience, digital gift cards will display in a new browser window so you can switch back to the app quickly and not lose access to the gift card.
In the app, you will only be able to purchase one merchant and value at a time. If you cancel or leave the process, your cart will be emptied. This solves any issues with purchasing gift cards left in the cart.
The Wallet still allows you to manage your previously purchased digital gift cards.
View, resend, archive, or make a note.
Gift cards you have purchased will always remain in the wallet. You can toggle back and forth between archived and active gift cards.

We are not able to receive information that would tell us if a digital gift card has been used. You will have to archive gift cards as you use them to remove them from the active view.
Further, the amounts shown are the amounts of the original value purchased. Some merchants support balance check, which will display if available.
If you need to determine the value of a gift card, you may wish to visit the merchant's website and look for their gift card balance check option or call their customer service number. Many of the gift cards have instructions for obtaining a balance.
Lastly, the top menu option reveals some other navigational areas and options.
You can always use this menu to return to the dashboard or shop, or view your wallet.
Additionally you can view your order history, a how it works overview, access your account profile, contact us, and log out of your account.

We hope you enjoy the updated app! If you have any questions or technical issues, please let us know. You can email us at support@shoppingboss.com at any time. Please tell us what device, browser, and operating system you are using if you have technical issue. This will help us research the issue faster.